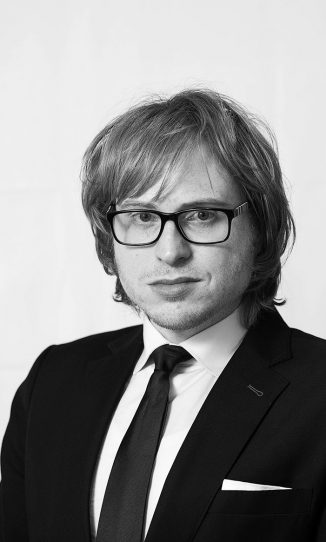 James has a diverse practice at Blackburn Chambers in Canberra. However, his focus is on family law with a particular emphasis on complex parenting and property disputes. Matters involving allegations of physical, sexual, or psychological risk to children, and family violence are a particular area of interest, as are matters involving equitable trust structures. In addition to his undergraduate qualifications, James has a Masters of Law with a speciality in Government and Commercial Law from the Australian National University that gives him an edge in understanding how different areas of commercial law can intersect with the complexities of financial disputes following separation in a high-value commercial context. James also routinely deals with care and protection and Family Violence Order matters, which are the cause of his occasional media celebrity after appeal work.
James has significant experience with complex advocacy, appellate, and appearance work in the Federal Circuit Court, the Family Court, the Full Court of the Family Court, the Children's Court, and the Supreme Court of the ACT.  James routinely appears in the Federal Circuit Courts Wagga, Wollongong and Albury circuits and is often briefed for matters in Sydney, Melbourne, and occasionally Brisbane.
James is a trained and accredited mediator with many years of experience in helping parties reach an agreement in what appear to be intractable disputes.
Before being called to the Bar, James was the In-House Counsel and Head of Practice for Legal Aid ACT's family law practice. In that role, James was a trained Independent Children's Lawyer for many years and was also an Accredited Specialist in Family Law with the NSW Law Society, a qualification requiring significant skill and additional study. James accepts briefs from all Independent Children's Lawyers and enjoys working alongside them.
James is heavily involved with the development of legal knowledge and CPD, both through his personal presentations and as a long-term Committee Member/President/Vice President of the Canberra Region Family Law Professionals Association, a peak body for family lawyers in the ACT. James is also a member of the ACT Bar Association's Family Law Committee and is often asked to present CPD for the ACT Law Society.
In recognition of his skills, dedication, and drive in 2018, 2019, 2020,2021, 2022, and 2023 James was recognised as a Leading Family Law Barrister for the ACT in Doyle's Guide, an international listing of leading legal professionals.
James is also an AIFLAM-accredited arbitrator for family law matters.
James has no interest in achieving a work/life balance as he believes work is life. He has no interest in golf. He has an unfortunate addiction to peanut MnMs and Twix bars.
Called to the Bar
2018
Phone
02 6247 7881
Email
haddock@blackburnchambers.com.au
Practice areas
Appellate
Criminal law
Domestic violence
Family law
Wills and Estates

Cases
Sasko and Radavich [2016] FamCAFC 179. This matter involved a complex appeal from a final
parenting determination. Appearance as the Independent Children's Lawyer. Sought and achieved
dismissal of the appeal with an order for costs.
Phillips and Hansford [2015] FamCAFC 46—This matter involved an application to extend the time for an
appeal. Appeared and achieved the outcome sought.
Holsworth and Holsworth [2016] FamCAFC 98. This matter involved two complex appeals made by
a mother to an interim parenting determination. Appeared as Independent Children's Lawyer.
Achieved dismissal of the appeal and order for costs as sought.
Rasmussen and Rasmussen and Anor [2015] FamCA 1002. This matter involved complex interim
parenting arrangements. Achieved orders sought.
Geary and Maddigan and Anor [2016] FamCA 1069. This matter involved complex parenting
proceedings including allegations of physical and sexual assault of a child. Achieved orders sought.
Gatting and Snell and Ors [2017] FamCA 777. This matter involved a major parenting dispute and a
nine-day hearing. Appeared as Independent Children's Lawyer and achieved outcome sought.
Dundas and Duffy and Ors [2017] FCCA 1928—Complex parenting matter involving indigenous
cultural issues and interim adjournment application during trial. Appeared as Independent Children's
Lawyer and achieved outcome sought.
Keeley and Ness [2017] FCCA 644—Parenting matter involving relocation. Appeared for the
applicant mother. Alternative Orders Sought adopted by the Court.
Giddens and Giddens [2016] FCCA 3201—Contempt proceedings. Appeared for party in contempt.
The client received the lowest custodial sentence ever ordered in family law proceedings for an offence of that
nature.
CP & Director-General, Community Services Directorate [2018] ACTCA 23- Major care and protection proceedings leading to ACT Legislative Assembly enquiry into the ACT's Care and Protection System.
Director of Public Prosecutions v Booth [2018] ACTCA 8- Case stated to Court of Appeal on claim of right in criminal proceedings.
Salt & Salt [2020] FamCA 10- defending stay application following major unacceptable risk trial.
Dawar & Dawar [2019] FamCA 569- defending an application for disqualification on the basis of apprehension of bias.
Hasila & Fatisa (no 2.) [2019] FamCA 622- 8 day major unacceptable risk case for no time successfully made out with findings of credit made against the father.
Publications
'Superannuation in Family Law: Why Carpe Diem does not Work' [2020] ACT Law Society
'Improving Equality for Women at the Bar' [202] ACT Bar Association Journal
'Diversity is the Heart of the Bar: Diversity at the Bar the Next 100 Years' [2019] ACT Bar Association Journal.
'Assessing Expert Reports: How to Assess Expert Evidence as a Lawyer' [2019] NSW Southern Slopes Law Society & Blackburn Chambers.
'The ICE Epidemic: Drugs in Family Law' [2019] Canberra Regional Family Law Professionals Association.
'Expert Evidence: The Tricks and Pitfalls' [2018] ACT Young Lawyer's Committee.
'Conducting Interlocutory Proceedings' [2017] ACT Young Lawyer's Committee.
'Interim Proceedings in Family Law' [2017] Canberra Regional Family Law Professionals Association.
'Acting for a Parent in the Children's Court' [2016] Family Law Pathways Network.