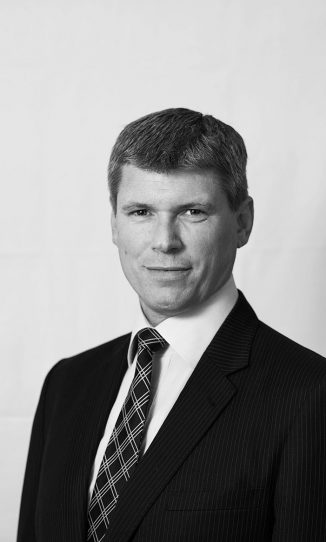 John was admitted in 2003 and joined the ACT Bar in 2017 having been a solicitor in a prominent legal firm in Canberra for more than 11 years. As a solicitor, he was a NSW Law Society accredited specialist in commercial litigation law, and was listed in Doyle's Guide as a recommended Canberra commercial litigation and dispute resolution lawyer in 2016 and 2017. His background is predominantly in the conduct of commercial litigation, including contract disputes, Corporations Act matters, and equity.
In 2018, John was recognised in Doyle's Guide as a leading Commercial Litigation & Dispute Resolution Barrister in the ACT.
Called to the Bar
2017
Phone
02 6257 9060
Email
larkings@blackburnchambers.com.au
Practice areas
Commercial law
Corporations
Equity and trusts
Insolvency and bankruptcy
Professional discipline
Public / Administrative law

Publications
"It's not (just) my fault: Proportionate liability provisions in the ACT." ACT Law Society, October 2018.
John Larkings, "Designated Responsibility: The supervisory duties of a law firm principal", Ethos (Law Society of the ACT Journal), Issue 243, March 2017 pp.20-24.
John Larkings, "Beware: The Pitfalls of Reaching Settlement", Ethos (Law Society of the ACT Journal), Issue 235, March 2015 pp.24-26.