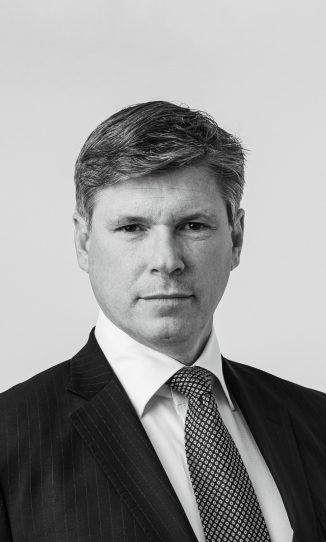 In 2003 John was admitted as a legal practitioner in NSW and he practiced as a solicitor in commercial law until 2017 when John was called to the ACT Bar. John is a member of Blackburn Chambers and serves a member of its Board.
John has been listed in the Doyle's Guide list of Leading Commercial Litigation & Dispute Resolution Barristers in the ACT in 2018, 2020, 2021, 2022, and 2023.
John's practice as a barrister is focussed on trial litigation in commercial causes about contracts, real property, leasing, equity, trusts, corporate and personal insolvency, professional liability, and administrative law.
John's practice for 14 years of practice as a solicitor focussed on the resolution and litigation of complex commercial disputes. He was a NSW Law Society Accredited Specialist in Commercial Litigation Law. As a solicitor, John was listed in Doyle's Guide as a recommended Canberra commercial litigation and dispute resolution lawyer in 2016 and 2017.
John has applies a strategic and team-based approach to commercial litigation from an early stage of a matter.  John is well-experienced in the formulation and implementation a collaborative case theory approach to commercial litigation, with ongoing input from the client and his instructing solicitors.
John is an experienced and proven counsel for the conduct of trials. John knows from his own experience as a litigation solicitor for 14 years the importance of effective communication between members of the legal team in commercial disputes and in litigated matters.
Called to the Bar
2017
Phone
02 6257 9060
Email
larkings@blackburnchambers.com.au
Practice areas
Commercial law
Commercial leasing
Corporations
Equity and trusts
Insolvency and bankruptcy
Professional discipline
Property disputes
Public / Administrative law

Publications
"It's not (just) my fault: Proportionate liability provisions in the ACT." ACT Law Society, October 2018.
John Larkings, "Designated Responsibility: The supervisory duties of a law firm principal", Ethos (Law Society of the ACT Journal), Issue 243, March 2017 pp.20-24.
John Larkings, "Beware: The Pitfalls of Reaching Settlement", Ethos (Law Society of the ACT Journal), Issue 235, March 2015 pp.24-26.