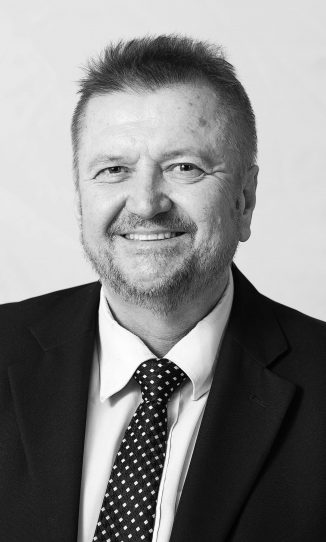 John concentrates on financial matters, which requires detailed analysis. This therefore makes him most suitable for all corporate, commercial and complex matters. He has developed a network of experts to call upon that allows him to go that extra mile, which has recently been capitalised in complex property matters in Family Law.
He acts for governments and agencies in major international asset recovery, and is on a number of international panels for anti-money laundering training.
Before joining chambers, John was an international prosecutor and reached the level of Specialist Crown Advocate in the United Kingdom and Senior Crown Counsel in the Cayman Islands.  He has worked on major covert operations in the UK, Cayman Islands and joint international operations, including with the FBI.
He has UK accreditation for Direct Public Access. He has a current practising certificate as a Direct Access Barrister in the United Kingdom and is willing to accept briefs in the UK from Australian firms who need representation in England or Wales.
He also has a record of publishing and is regularly called upon to deliver both domestic and international seminars.
John is regularly recognised by Doyle's Guide as a leading ACT Criminal Law Barrister.
Master of Philosophy, University of Cambridge
2005
Called to the Bar - England & Wales (Grays Inn)
2003
Master of Laws, University of Canberra
2006
Called to the Bar - Australia
1990
Admitted as legal practitioner
1987
Bachelor of Laws, Australian National University
1987
Phone
02 6247 5040
Email
masters@blackburnchambers.com.au
Practice areas
Appellate
Commercial law
Criminal law
Equity and trusts
Family law
Inquests and inquiries

Cases
Kazolis v Registrar of Firearms [2018] ACTSC 89 (prerogative relief on unlawful cancellation of
firearm)
Thompson v R [2017] ACTCA 44.
Stubbs v R [2017] ACTCA 58.
TTC v BHPL and Leda [2017] ACTSC 88 (Commercial leasing)
Price v Ferris (1994) 74 A Crim R 127 (Standing and duties of prosecutors)
R v Deeks (1994) 34 NSWLR 531 (Proceeds of crime)
Erdal v Erdal (1992) 107 FLR 184 (International abduction—forum non conveniens)
Publications
John Masters, "The Last Word" An examination of issues relating to closing addresses in the ACT Magistrates Court, Ethos Law Society of the ACT Journal Issue 242, December 2016
John Masters, "Offshore issues in policing financial crime" Research Handbook on International Financial Crime, EE Elgar Publishing Cheltenham, UK Edited by Barry Rider (2015)
John Masters, "Criminal in the Mirror" [2009] 12 Q4 Compliance and Ethics, Ethisphere
John Masters, "Restraint orders ­under the Proceeds of Crime Act" [2009] Law Society Gazette, 30 April, 2016
John Masters, "Fraud and money laundering: the evolving criminalization of corporate non-compliance" [2008] Journal of Money Laundering Control Vol. 11 No. 2 pp. 103-122 Emerald.
John Masters, "Introducing 'VAT' for Law courses" Investigations in university teaching and learning vol. 1 (1) spring 2003 ISSN 1740-5106, London Metropolitan University.
John Masters, "Some complaints about Administrative Circular No. 215" [1985] March Australian Federal Police Association Journal.