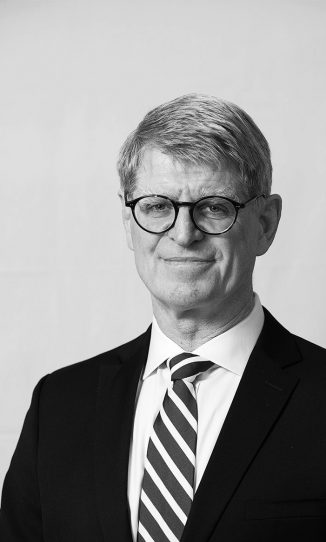 Mark was called to the Bar in 1994 and appointed Senior Counsel in 2015. His areas of practice include general litigation, commercial disputes, contract, tort, medical negligence, professional negligence, insurance law and coronial proceedings.
Mark has a particular interest in factual disputes, evidence, causation, statutory causes of action such as TPA s52 / ACC s18, collateral source recoveries and suggesting practical solutions to "interesting" legal problems.
Other interests include family, surfing, swimming, marine and terrestrial wildlife.
Appointed Senior Counsel
2015
Called to the Bar
1994
Phone
02 6100 2332
Email
walsh@blackburnchambers.com.au
Practice areas
Commercial law
Common law / Personal injury
Inquests and inquiries

Cases
Leda Commercial Properties Pty Ltd v Brenda Hungerford Pty Ltd [2018] ACTCA 17
Read v Burns [2017] ACTSC 184
Hobson v Northern Sydney Local Health District [2017] NSWSC 589
Tuggeranong Town Centre Pty Ltd v Brenda Hungerford Pty Ltd (No 2) [2017] ACTSC 88
Europa International Pty Ltd v Child [2016] NSWSC 923