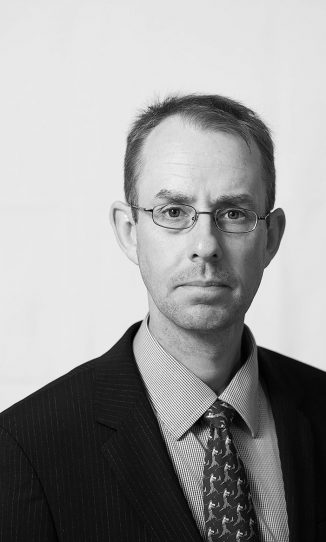 Peter Woulfe is one of Australia's foremost Commonwealth workers compensation barristers, regularly appearing in the Federal Court and the Administrative Appeals Tribunal.
Peter also regularly appears in most other courts and tribunals.  He has a diverse and varied range of practice, including administrative law, civil matters, Defence, insurance, industrial and employment law.
Peter is the Deputy Chair of the Federal Litigation and Dispute Resolution Section of the Law Council of Australia.  He is the Chair of the Commonwealth Compensation and Employment Law Committee.
In 2018, Peter was recognised in Doyle's Guide as a Leading Commercial Litigation & Dispute Resolution Barrister in the ACT.
Called to the Bar
2012
Master of Laws (ANU)
2006
Bachelor of Laws
2000
Bachelor of Social Science
1998
Phone
02 6130 0573
Email
woulfe@blackburnchambers.com.au
Practice areas
Appellate
Commercial law
Common law / Personal injury
Employment law
Equity and trusts
Inquests and inquiries
Public / Administrative law

Cases
Military Rehabilitation and Compensation Commission v May (2016) 257 CLR 468
Comcare v Drinkwater [2018] FCAFC 62
Comcare v Wuth [2018] FCAFC 13
Comcare v Farrell (2016) 250 FCR 432
Smith v Comcare (2015) 65 AAR 288
Portors v Comcare [2018] FCA 914
Novosel v Comcare [2017] FCA 722
Bis Industries Ltd v Dale [2017] FCA 789
Ringshaug v Comcare (No 2) [2017] FCA 349
Chun v Comcare (2013) 209 FCR 399
Re Buttigieg and Comcare [2017] AATA 1002
Re Dawson and Comcare (2013) 138 ALD 430